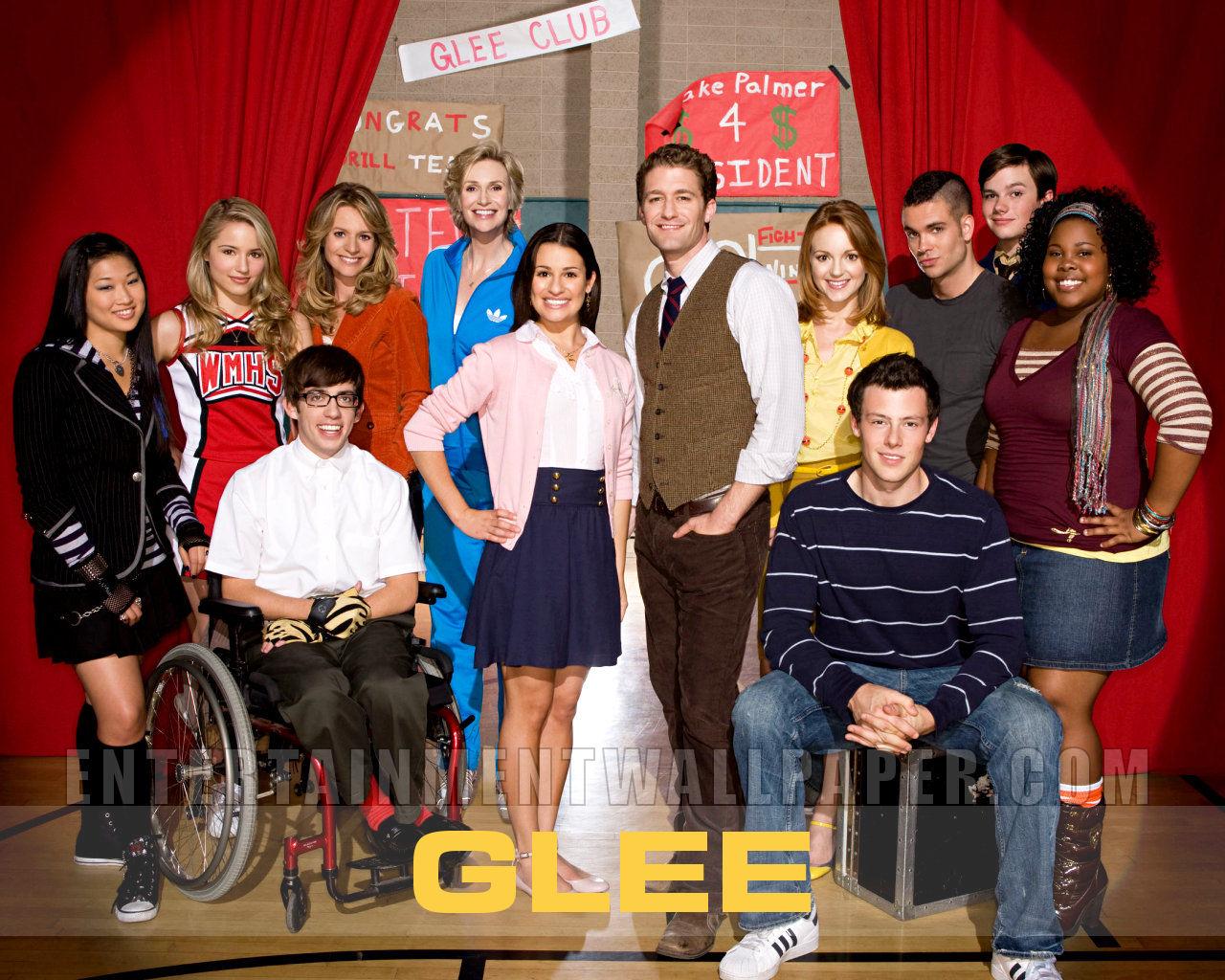 RIP Cory.
I started watching
Glee
when I was pregnant. Specifically, seasons 1 - 3. My love for it didn't last into season 4 when they introduced new characters and essentially removed the Rachel-Finn storyline. When I was watching it, I found a lot of comfort in two things: the music and the romance.
Music transforms our emotions. I'm not a musical person, unless you consider karaoke and a desire to be a rockstar (aka dressing up as Jem from Jem & the Holograms) as being musical. But I love music. I am married to a musician. That's how much I love it. I married it. With Glee, I was transported to the fantasy world that exists in my mind where we can sing and dance all of the time and specifically use music to help us change our emotions or society, or express ourselves when talking doesn't feel like enough.
I rely on music in my day-to-day life, too: when my son is fussy about a diaper change, we sing
Wheels on the Bus
; when I need to be pumped about going to physical therapy I play
Joyful Joyful
from
Sister Act 2
(I realize this is strange but I really need to be uplifted because PT - while helpful - makes me sad); when my son is playing in the tub during bath time, I make up little songs about his bath toys; and when one of us is feeling sad, I sing
You Are My Sunshine
. My Granny always had music playing in the house as we were growing up, specifically Big Band songs that I still listen to now. Hearing those songs makes me feel like she's in the room with me.
When I started working on my romance novel, I programed a Huey Lewis station into Pandora. His songs hit the right tone of sentimentality and goofiness that I'm looking for in my story. The music keeps me motivated. My novel brings me to the second thing I loved about Glee's first seasons: the romance. I was a huge fan of Finn and Rachel and their ridiculously complex and cute high school love. (Well, maybe not that complex. I didn't understand why the writers didn't take Finn to NYC with Rachel. I would have enjoyed watching new adults trying to find their way in love and life in the big city. I guess I just love NYC.)
When I learned yesterday that Cory Monteith, the actor who played Finn, had died (presumably alone) at the age of 31 in Vancouver, I was sad. Death always makes me sad. I'm particularly sad in this case because a part of my pregnancy story is gone. I'm sad for his family; his mother must feel the loss of her son acutely (I know I would). I'm sad, too, because Cory had recently undergone rehabilitative treatment for addiction, something he struggled with as a teen. In my opinion, it was very courageous of him to share his story of teenage addiction with us.
In these moments, I need something to do, something to outweigh the sorrow. First, I'm going to listen to some music, something uplifting. Second, I'm going to send out good vibes to his family and friends. Third, I'm going to donate to an organization that specifically helps teens with addictions.
Teen Addiction Anonymous
educates and engages teens to overcome addictive behavior through the unconditional support of our Teen AA 12 step program.
Finally, I'm going to hug my family and tell them I love them. Maybe I'll sing it to them...